Fri, 01/07/2011 - 16:57
The Green Hornet: Michel Gondry's Superhero Surprise
Catherine Nicholson here, keeping the Culture studio warm, and the Culture blog updated, while Eve Jackson is away.
I'm dedicating this, my inaugural blog entry, to probably my biggest Culture surprise of the week: the new Hollywood superhero movie, The Green Hornet.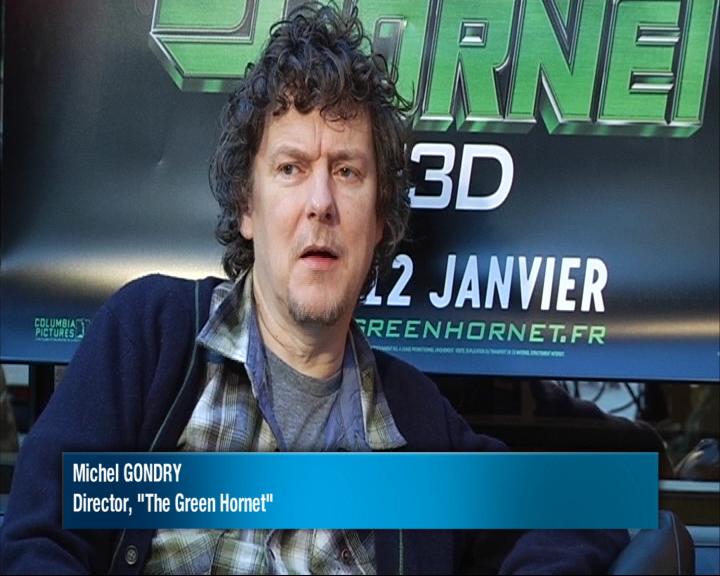 This is the latest directorial offering from Michel Gondry - the bonkers (and I mean that in a good way) creative mind behind Eternal Sunshine of the Spotless Mind, The Science of Sleep, Be Kind Rewind, and a whole load of your favourite music videos from the White Stripes to Bjork.
You can see my interview with the man himself on Culture on Wednesday, 12th January. But just to wet your appetite, here's a bit of a preview...
An American Classic
The movie revives a fairly long-lost American comic book series, which became a popular 1960s American TV show, starring the one and only Bruce Lee as kung-fu sidekick Kato.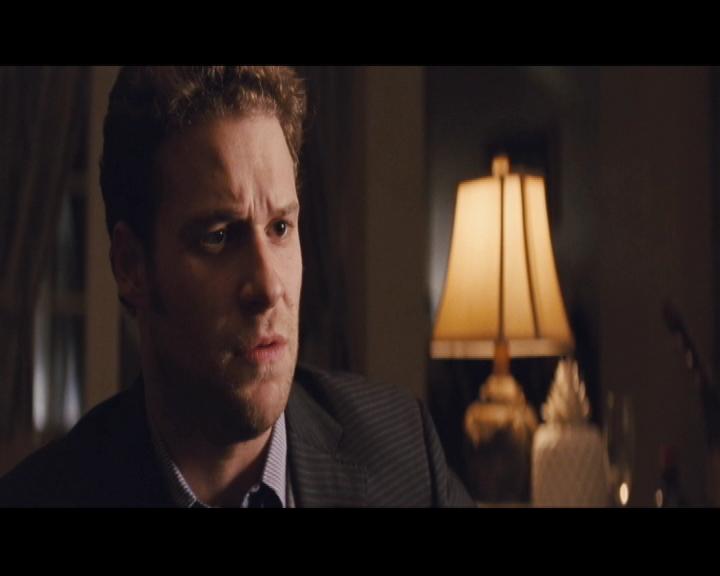 The 2011 version has Seth Rogen, who also co-wrote the screenplay, playing the eponymous man in the green mask. Taiwanese pop star Jay Chou is Kato; and Cameron Diaz pops up as their brainy blonde bombshell of an assistant Lenore. Adding a bit of genuine menace, not to mention a shade of knowing ridiculousness, is Christoph Waltz – last seen playing a Nazi for Quentin Tarantino in Inglourious Basterds.
Now, I'd seen the posters around town and without even particularly thinking about it, written The Green Hornet off as very much belonging to the Not For Me camp.
I count several action movies and adventures among my all time favourites, but they mainly date from about 1993 or earlier. For me, CGI has killed the good old fashioned story, and I expected the same thing this time round.
Oh how wrong you can be. The Green Hornet is a fun story well told, and visually very pleasing indeed.
The Green Hornet for the Bromance generation
The Green Hornet is newspaper heir Britt Reid – a fabulously rich, mansion-dwelling, spoilt party kid – who inherits LA's last family paper publishing business when his father dies, and has no idea what to do with it.
He also inherits his father's former mechanic – who, it turns out, is also an inventive genius who's decked Reid Senior's classic cars out with high tech gizmos from self-healing tyres that stand up to being shot, to Ben Hur style wheel blades.
The pair bond over a shared dislike of Britt's dad – "a bit of a dick", says Kato. And then Britt has an idea – to put Kato's amazing brain to good use by teaming up as a crime-fighting duo. So off they head into the badlands of LA, starting a two-man vigilante backlash, and becoming cult heroes along the way thanks to guaranteed coverage in Britt's inherited newspaper.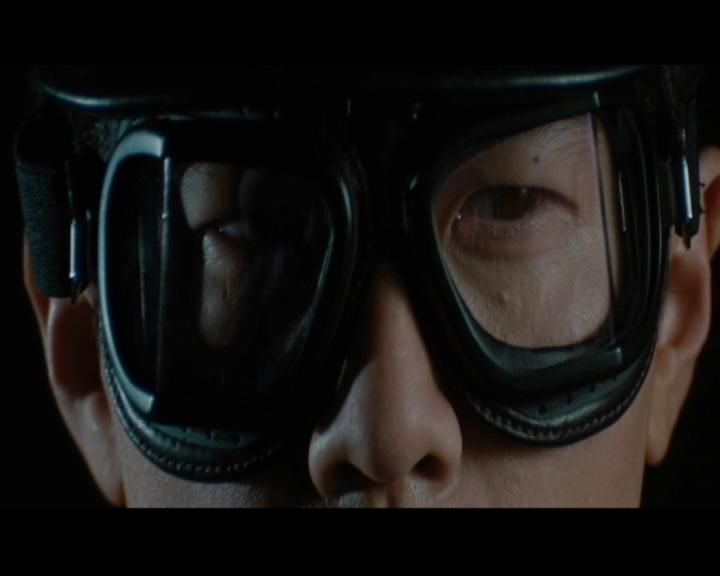 So far, so guaranteed to get at least the kids interested over half term. I ought to mention that there are a LOT of gizmos, gadgets, cool weapons, kung fu, car chases, explosions, bangs and booms too. But don't be put off.
But for me the real genius of The Green Hornet is in the fact that its characters remain human the whole way through. They're just as dorky as you and I are. They don't always know what they're doing – not even the baddies. They fall over, they have stupid slapstick fights, they shoot themselves in the faces by accident with sleep-inducing gas guns.
The whole story is told with such gentle comedy and subtle yet brilliant creative touches, that I for one couldn't help but be seduced. Not to mention yelp with laughter throughout the press screening, which didn't go down all that well with the much more serious journalist in front of me.
And, while not a comic book maniac, I reckon the fanboys won't have too much to complain about either. From the classic 1960s styling and framing of the shots, to the authentic Black Beauty car and cheeky nods to the Bruce Lee series, there's much to please here.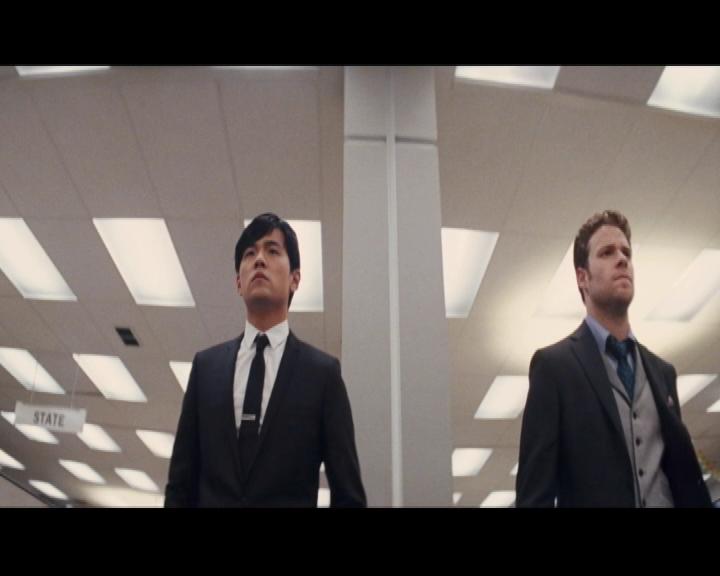 If there's one downside to this movie for me, then it's the 3D. There are times when it works brilliantly – at one point Gondry splits the screen into more than half a dozen segments that jostle for your attention, each showing LA criminals heading out on a mass effort to eliminate the Hornet.
There's also a brilliantly-imagined sequence that could only have sprouted from the brain of the man behind Endless Sunshine, where we journey into Britt's inner eye and see him piece together the plot in brilliantly surreal style.
But much of the film would have worked just as well in 2D, and there were even sequences where the new technology simply couldn't keep up with the speed of the shots, and it confused the brain to watch them.
Having said that, it's a small caveat, and chances are your local multiplex won't be kitted out for 3D anyway.
I highly recommend that you –and I mean all of you: men, women, children, and CGI refuseniks alike - go and see The Green Hornet. This movie is simply a joyful, inventive, playful little gem of a big budget Hollywood blockbuster. And it's not often you get to say that.
Tags for all blogs :
Comments or opinions expressed on this blog are those of the individual contributors only, and do not necessarily represent the views of FRANCE 24. The content on this blog is provided on an "as-is" basis. FRANCE 24 is not liable for any damages whatsoever arising out of the content or use of this blog.