Fri, 08/26/2011 - 16:18
Never Smoke in Bed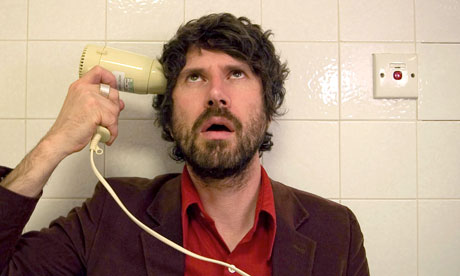 The biggest array of talent since Woodstock but in one person and one of Britain's most diversely entertaining and musically inspired talents - that's what they say about him. Gruff Rhys's third solo album is called Hotel Shampoo. He's here in Paris for the Rock en Seine music festival which kicks off today.
One thing my mother taught me… Never smoke in bed.
My most treasured possession is… My nose, I always seem to follow it.
For me Paris is…1968.
My first thought when I wake up…COFFEEE!
The last time I said I love you was… To my family yesterday in Welsh. It didn't sound very Hollywood.
My main vice is… Old vinyl seven inch singles.
On my gravestone they will write…Never smoke in bed.

Tags for all blogs :
Comments or opinions expressed on this blog are those of the individual contributors only, and do not necessarily represent the views of FRANCE 24. The content on this blog is provided on an "as-is" basis. FRANCE 24 is not liable for any damages whatsoever arising out of the content or use of this blog.