Wed, 09/21/2011 - 15:27
A minute with the writer, John Burnside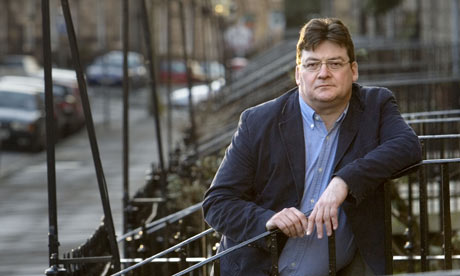 John Burnside is one of the most prolific writers of his generation. He has, since 1988, published fourteen collections of poetry, two memoirs and eight novels, including Glister which has just been translated into French. It's very rare for a writer to be equally good at poems and novels. Burnside is brilliant at both.
One thing my mother taught me… Always talk to strangers.
My most treasured possession is…my CD collection.
For me Paris is… world's best food, world's most beautiful women.
My first thought when I wake up….let's go to Paris.
The last time I said I love you was…to my sons when I left home to come here.
My main vice is…fantasy.
On my gravestone they will write…RSVP

Comments or opinions expressed on this blog are those of the individual contributors only, and do not necessarily represent the views of FRANCE 24. The content on this blog is provided on an "as-is" basis. FRANCE 24 is not liable for any damages whatsoever arising out of the content or use of this blog.