Wed, 03/02/2011 - 10:01
Funny, extravagant, brainy and moving - the two time Booker prize winner Peter Carey meets Eve Jackson
Writers admire him, the critics love him and the readers read him in droves.... Peter Carey is everybody's favourite novelist. He's already won the Booker Prize twice as well as a string of other important literary prizes and his 11th book 'Parrot and Olivier in America' was short listed last year. Australia's most acclaimed writer is today's guest on the culture show.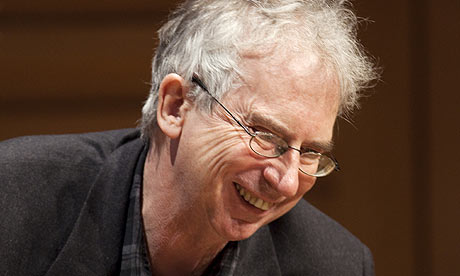 One thing my mother taught me…. to get to the train 2 hours early.

For me Paris is…. lunch at Le Comptoir.

Home is….between two worlds.

My motto for life is….the glass is half full.

My main vice is…. solving the problems of others immediately.

The last time I said 'I love you' was… 15 minutes ago.

Tags for all blogs :
Comments or opinions expressed on this blog are those of the individual contributors only, and do not necessarily represent the views of FRANCE 24. The content on this blog is provided on an "as-is" basis. FRANCE 24 is not liable for any damages whatsoever arising out of the content or use of this blog.