Fri, 07/15/2011 - 13:37
Time for a Cultural Revolution?
The souks in Tunis' Medina
What happens to the cultural community in a state which transforms itself from dictatorship to democracy? Artistic freedom? Relief? Excitement? Obviously. But what I didn't realise going to Tunisia for the first time since I was a child was how difficult it is for people who find a new, free voice suddenly thrust upon them.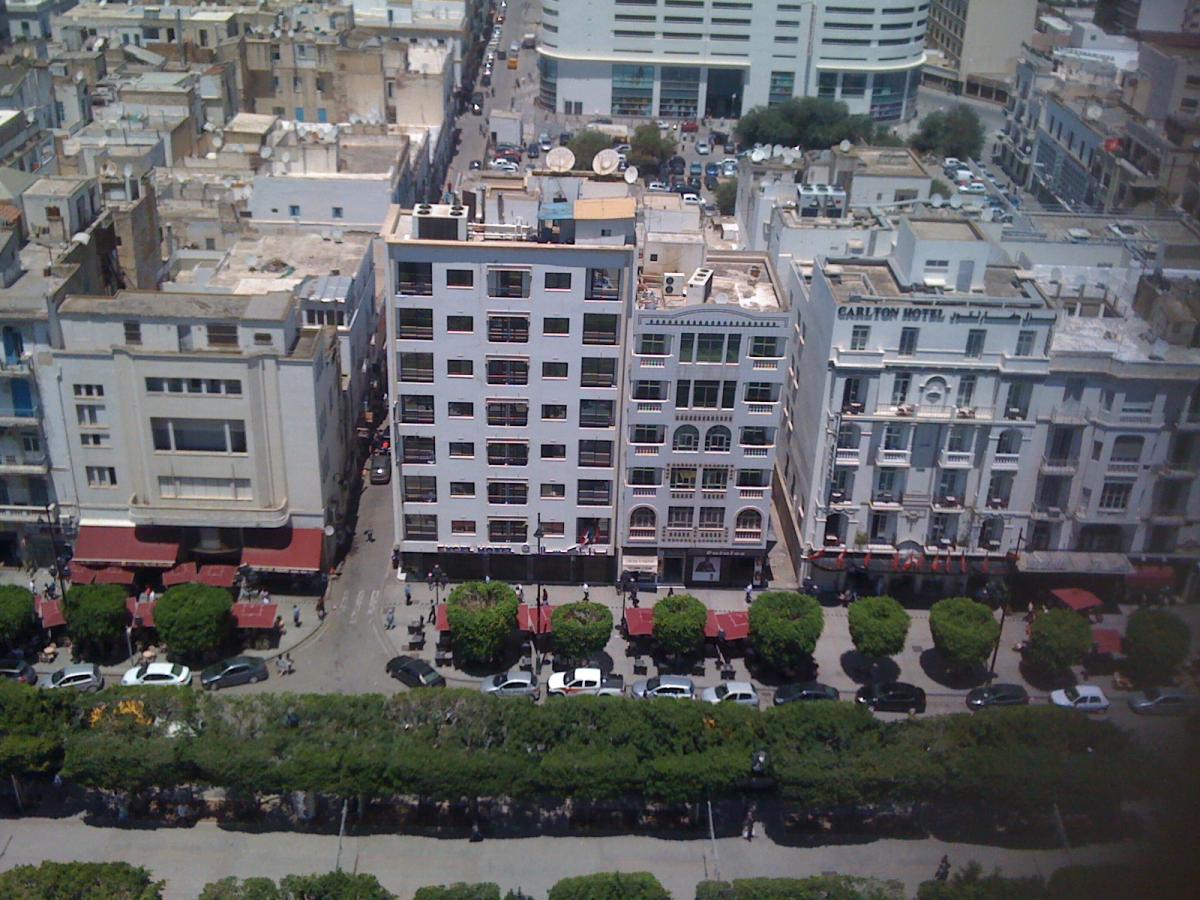 The Champs -Elysees of Tunis, Avenue Habib Bourguiba
Arriving in the capital Tunis I felt something was in the air. From an outsider's point of view it's easy to label that feeling as optimism – but from talking to people during my short stay I soon realised confusion and apprehension were mingled in.
Theatre, film and art all existed before in Tunisia but with strict censorship and the glare of the state constantly on the artists' work. Culture had no real space to breathe or to exist. One of the actors we interviewed for our special programme was Moez Mrabet. He remembers only too well the weight of that glare and how it impacted his last production. "There was a man from the interior Ministry, who immediately vetoed our production, saying we were attacking the president, his family and political aids. So it was out of the question to perform the show in Tunisia." Mrabet's show was only allowed to go ahead once he'd rewritten it in a way that met the demands of the censorship commission. Now with the fall of Ben Ali, all that's changed and at the Institute of Dramatic Arts, where Mrabet teaches, the theme of politics has been thrust into the spotlight.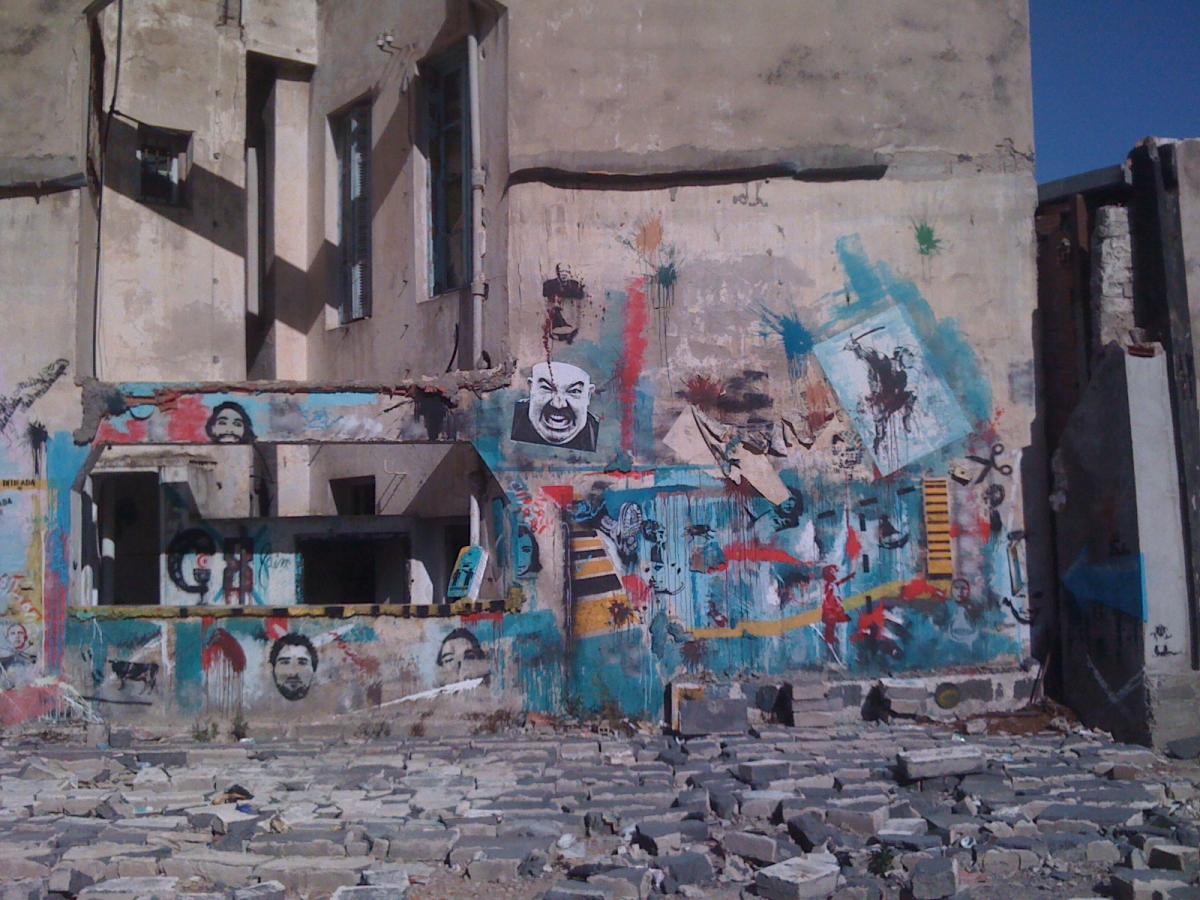 Artists' react to the revolution...they refused to talk to journalists
For young drama students like Asma Thabet, discussing power and politics in all its forms is easier said than done. "It's very difficult, especially for us artists. It's a big responsibility because we are free. But how can we express this freedom? It's our problem." This feeling of confusion is something that's felt in other parts of the theatre community. Zeineb Farhat is the director of the theatre El Teatro. ''The freedom that resulted from the revolution sometimes frustrates me. I'm totally opposed to all the symbols that have been put in place, putting the revolution before everything else. I just can't get my head around it and I refuse to try.'
Dancer/choreographer Nawel Skandrani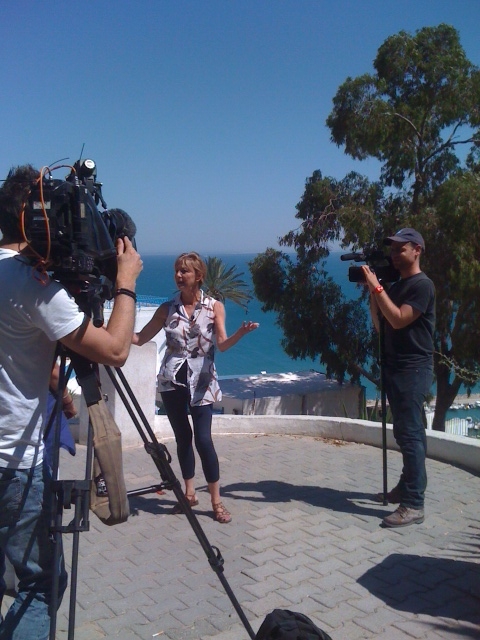 Interviewing Nawel Skandrani
Elsewhere in the cultural community it's a different sort of struggle. The dancer and choreographer Nawel Skandrani lives in the stunning city of Carthage just down the road from Tunis. She chose to stay in her country and fight for change even though she told me at times she felt as if dying would have been an easier option. After all that has happened her revolution is far from over. 'Under Ben Ali dance wasn't considered a noble art like cinema and theatre as the state didn't think it could bring messages. They were afraid of the word and we were just bodies. So the state didn't bother with us. Now we're asking for laws as we want dance to exist as a real work so that being a dancer means something.' But surely she must feel freer than before? 'It's a tricky question as we'll really be free when what's happening now seems normal, we have a lot of things to get used to.' For Nawel the situation is fragile with turbulence ahead.
The Director of the Bardo Museum, Taher Ghalia
As the new dawn rises, new plans and ideas are afoot. The Bardo museum contains the world's biggest collection of mosaics. Inside it's astonishing but if you search for it on the internet there's very little about this remarkable and historic place. That's something the director, Taher Ghalia, hopes to change. Bardo is undergoing a huge refurbishment and one of the main aims is to encourage more local people to come and find out about their heritage and roots. As people in Tunisia look to the future, he says it's still important to have museums like this to remember the past. 'The locals need to understand more about their own civilisation as up until now there hasn't really been anything documented or concrete to show them about what came before. Under Ben Ali we weren't free, now we can talk about anything openly and all we can do is hope that the quality of culture in Tunisia improves.'' For Taher, it's a moment in the country's history to be proud of. 'Tunisia has long been at the forefront of change. We were the first Muslim country to abolish slavery and the first in the Middle East to have drafted a constitution.'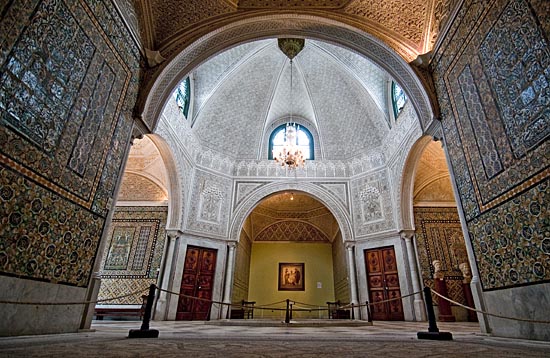 Bardo Museum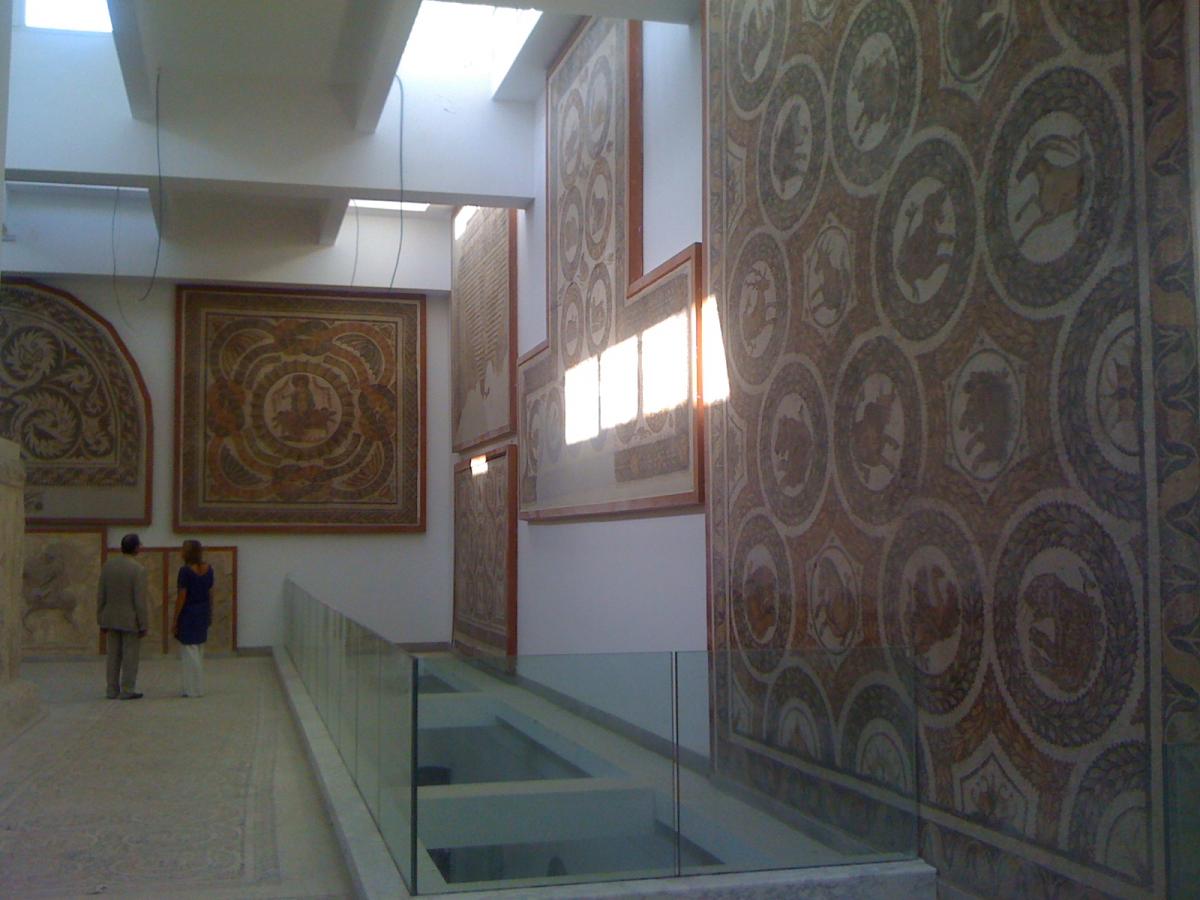 Inside one of the refurbished rooms at the Bardo
Despite the apprehension about the road ahead, Tunisians are generally glad about what's happening. One hilarious taxi driver was extremely excited about what's to come. In between his impersonations of the various nationalities who ride in his cab he explained, 'before we could not speak freely to the tourists. If they asked me about the Government I replied that we lived in a democracy. It was too dangerous to explain what was really going on. Now I'm free to say whatever I want.'
Avenue Habib Bourguiba
It's a freedom that is felt everywhere. Sitting in a café on Avenue Habib Bourguiba, known as the Tunisian Champs-Elysees, as I watched the people pass for a moment I'd almost forgotten that what I was seeing was part of a new world until a man in shorts and a t-shirt asked to borrow my pen. I carried on chatting with the crew and then as he walked away he placed a small piece of paper in front of me. I caught the camera man's eye and the temptation was to giggle. What had he given me? But then I saw the slightly serious look in the man's eye as he glanced back. On the paper he'd written the word 'Nahdha.' It's the name of the moderate Islamic party that has been gaining power since the revolution. In 1989 the party came second to the ruling party in elections, officially winning about 17% of the ballot. It was banned shortly afterwards, and the group's leader Rachid Ghannouchi fled the country during a crackdown by the Ben Ali regime. I'm still not sure what the note meant or what the man was trying to tell me. The action however indicated that even though the fate of the country is never far from anyone's mind, talking freely about it, especially to a foreign journalist, is still something alien.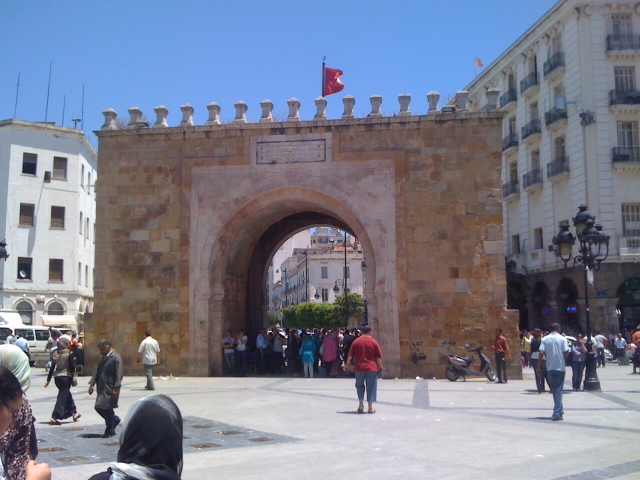 In the Medina
After 23 years of Ben Ali's power, Tunisia needs time to readjust to its new found status but wherever they go from here their revolution will be remembered as the moment when the wall of fear collapsed across the Middle East and North Africa – when the people awoke from a long, deep sleep ready to face a new era.
Tags for all blogs :
Comments or opinions expressed on this blog are those of the individual contributors only, and do not necessarily represent the views of FRANCE 24. The content on this blog is provided on an "as-is" basis. FRANCE 24 is not liable for any damages whatsoever arising out of the content or use of this blog.